Warmly congratulate leabonintl on obtaining FSC forest certification, leabonintl is a company that offers products that are compostable, reusable, or recyclable. Our paper food packaging products are made from FSC-certified materials and are an excellent way for brands to take their eco packaging to a new level.
What is the FSC ?
FSC® stands for Forest Stewardship Council®, an international nonprofit organization that promotes responsible management of the world's forests. They are supported by both international environmental and social NGOs (such as the WWF, Greenpeace Canada, and CPAWS), as well as many of the world's biggest and most progressive brands (IKEA, L'Oréal Paris, Sézane, etc.). So basically, they're the real deal when it comes to sustainable forestry.
What are eco-friendly packaging materials?
One of the first things a brand can do to integrate more sustainable packaging into their business practices is to choose better materials.
Eco friendly packaging materials are packaging items that have been designed, produced, transported, and/or disposed of with sustainability in mind. noissue explains it best when breaking down the three main types of sustainable packaging materials: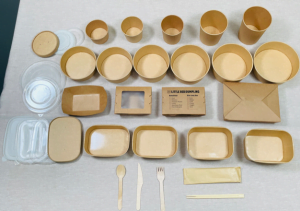 Compostable packaging is made from renewable plant-based materials and/or biopolymers and must break down within 90-180 days in commercial composting conditions.
Reusable packaging can be used multiple times and intertwines with sustainable packaging design.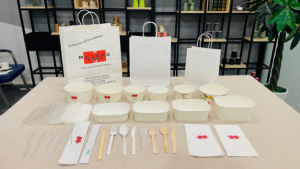 Recycled packaging is usually sourced from plastics that have been reprocessed at a recycling facility and given a second life.