Paper food packaging is largely on the rise due to the impact plastic based packaging is having on the environment, coupled with the introduction of Plastic Tax, businesses are looking for alternative packaging materials.
Raw Material Traceability
Paper food packaging materials are made from renewable sources, including paper and cardboard. Similar to wood, the material can be sourced from FSC® certified providers . The benefits of using materials which are FSC® certified provides you with confidence you are using paper materials from a responsible source, this is because the FSC® promote the responsible management of the world's forests.
Moisture & Oxygen Barriers
When it comes to paper packaging for food, paper materials can include barrier films which are immensely important in the overall success of the packaging as the films can maximise and preserve the food. One of the first important aspects is the Oxygen Transfer Rate (OTR), this refers to the steady rate at which oxygen gas can permeate through a film. If the OTR is too high, then this can have a negative impact as oxygen is a major cause of the reactions associated with food spoilage. The second area of importance is the Moisture Vapour Transmission Rate (MVTR), this refers to how easily moisture can permeate a packaging film. Controlling MVTR is vital to maintain the taste, texture and quality of packaged food products. For example, pet food, dairy, meat and seafood require moisture inside a package whereas foods like coffee, and gourmet snacks require a moisture-free environment to avoid unwanted changes in things like the taste and texture of the goods. Our  paper food packaging solution is a revolutionary one side coated heatseal and moisture barrier FSC® certified paper which provides a sustainable, translucent paper-based alternative to avoidable plastic packaging.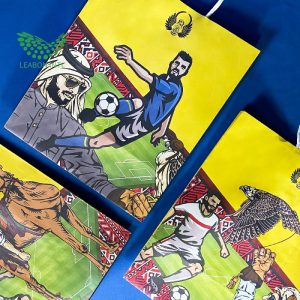 Environmentally Friendly
Choosing paper food packaging presents you with a variety of benefits, first of all this material is environmentally friendly as paper is biodegradable and can be recycled up to 6-7 times before paper fibres breakdown too much to be turned into paper. Coupling this benefit with the fact that paper material is made from recycled post-consumer content highlights the environmental benefits of using paper packaging over other materials which are harmful to the environment, such as single-use plastics.
Multiple Uses
As previously mentioned, paper can be used in various forms and is more durable than some businesses realise. Paper based food packaging can be used in a variety of formats: Wrapping paper Sandwich packs or translucent windows on sandwich packs Horizontal and vertical flow wraps e.g., for sweets or coffee Laminated pouches e.g., for protein powders Carboard boxes Paper bags Milk cartons
Digitally Printable
Paper food packaging also presents great opportunities from a print and design perspective, allowing products to standout on shelf, as paper materials can also include an optimised digital top coat which provides incredible printability on HP printers.